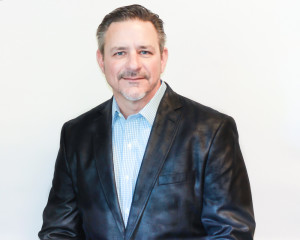 Joel Frazier, Jr.
CEO 
A fourth generation pipefitter, Joel started working in the trade in 1978 and completed his training at JATT in 1982. His expertise derived from involvement with several mechanical service and control contractors throughout the years and paved his way for success when he started MCIE in 1987. Serving companies all over Georgia, employing hundreds and mentoring young minds to reach their full potential, Joel's knowledge and hard work ethics have benefited a wide variety of those in contact with him.
His license and certifications include: Conditioned Air – Unrestricted, Electrical – Unrestricted, Class II and III Boilers and Certified Welder. His business strategies go far beyond his skills, however. Hardworking, honest and ethical, Joel is one to practice what he preaches both in and out of the office. He sees each project from start to finish and isn't afraid to roll up his sleeves to work alongside his team to get the job done.
Joel is married with two children, one grandson and a granddaughter. He and his wife love to travel and both are certified Scuba Diving Instructors. Joel can be found in his "happy place" with a project in hand and his wife working alongside him.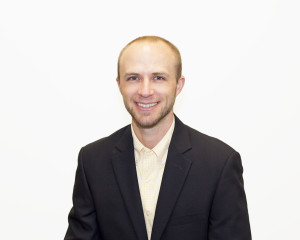 Joel A. Frazier III (Joey)
President
A fifth generation pipe fitter, Joey started his tenure with MCIE in June of 1998 out in the field. After gaining experience for a year, he began his 5 year journey at the Mechanical Trades Institute and completed in 2004.
With Mechanical Contracting in his blood, Joey has seen several aspects on MCIE during his time here. He served as a full-time Project Manager/Estimator from 2003-2007. From there, he moved to Communications Officer and was delegated the task of organizing MCIE's infrastructure. With his talents, it is not unusual to find Joey involved in multiple tasks at one time. Thus, he resumed his role as Project Manager and works hard to complete his jobs in a timely and efficient manner. His day never ends without helping and supporting his teammates at MCIE. Joey is well-versed in numerous topics, so his knowledge aids the team in many ways. His dedication has been recently rewarded with a promotion to President of MCIE. With Joey's vast knowledge and passion to lead his team, this company will surely continue to grow and flourish under his care.
Joey is married to Jennifer, has one son and one daughter. He likes to play golf, travel and volunteer his time to help others. Joey serves on several committees and is active in his church.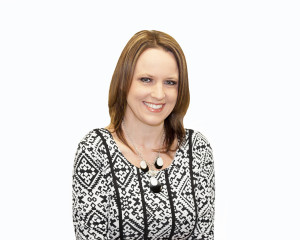 Heather Pounds
Controller
The title of Controller seems to cover only a fraction of what Heather manages. From accounts receivable/payable to insurance and team coordination, she is considered the informational "hub" of all things MCIE.
Local to Atlanta, she attended Alexander High School and pursued her Business degree at Mercer University. Starting at MCIE at a young age, Heather has worked a variety of positions within the company and now has a comprehensive understanding of the industry as a whole. Using this knowledge, she ensures the company is streamlined and efficient.
Heather is married to Jason and they have five children. Outside of work, she is a proud "sports mom" and spends much of her time encouraging and supporting her children. Heather is a very positive person who likes to work out, attend church and have movie nights with her family.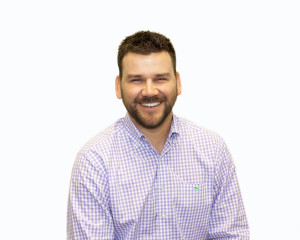 Nick Price
Project Manager / Estimator
Providing a fresh perspective and serving as the "go-to" person within the company, Nick's skills go above and beyond his title. He is software savvy and has a fresh, unique approach when handling business.
Local to the Greater Atlanta area, Nick graduated from Hiram High School and continued his education at the University of West Georgia. He completed his degree in Business Administration and Management before turning to MCIE for his career. Meticulous and driven, Nick's role in the company is vast and vital; from Project Management and Estimating to coordinating with sub-contractors and vendors, Nick's knack for success and accuracy never waivers.
Nick is married to Dallas and loves spending time on the golf course. He played for UWG and is happiest on the green. He also enjoys snowboarding and scuba diving.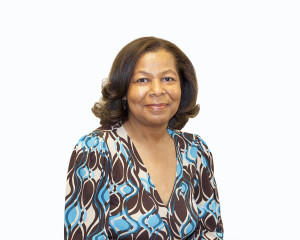 Terri Perdue
Project Manager
Serving as the glue that bonds the MCIE team together, Terrie knows exactly how to support her co-workers when they need it. Her bright smile and efficient work style provides an up-beat environment for all those in the office.
Terrie obtained her Project Management Certification from Central Michigan University. PMBOK trained, her previous experience in the industry has proved truly helpful in her dealings here at MCIE. Positive interactions between the company and vendors are her specialty as well as reading the fine print in all projects. Terrie is extremely detail-oriented and patient – two characteristics that make her undeniably competent at her job.
Although she is typically juggling multiple projects at once, Terrie knows exactly how to wind down outside the office. She is a huge sports fan, enjoys watching golf, basketball and baseball as well as spending time with her two adult children.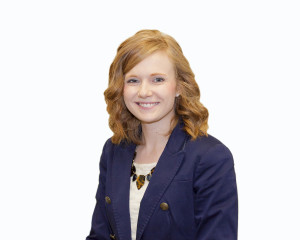 Heather Moore
Project Coordinator
Working hard at any and all projects she can get her hands on, Heather is an energetic team member at MCIE. Always staying organized and helping her co-workers resolve problems, she is a vital asset here at the company.
Heather graduated from University of Arkansas with a Bachelor's of Art in Communications. She relocated here to Georgia and soon after began working for MCIE. Dependable and hardworking, she has quickly turned into a go-to person for the crews working on her projects. A common day for Heather includes wearing many different hats at she coordinates, facilitates and communicates with both field and office personnel to keep projects running efficiently.
When she isn't working, Heather enjoys relaxing with her husband and riding her bike. Still somewhat new to the area, she also likes experiencing all Georgia has to offer.