MCI Enterprises, Inc. has Moved!
Our new address is:
3570 King Drive
Douglasville, GA 30135
*Please note that our phone and fax numbers will remain the same.
Employee Highlight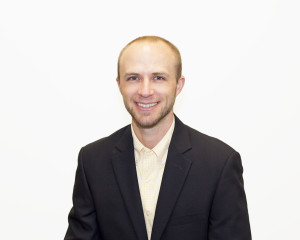 Joel A. Frazier III (Joey)
President
A fifth generation pipe fitter, Joey started his tenure with MCIE in June of 1998 out in the field. After gaining experience for a year, he began his 5 year journey at the Mechanical Trades Institute and completed in 2004.
With Mechanical Contracting in his blood, Joey has seen several aspects on MCIE during his time here. He served as a full-time Project Manager/Estimator from 2003-2007. From there, he moved to Communications Officer and was delegated the task of organizing MCIE's infrastructure. With his talents, it is not unusual to find Joey involved in multiple tasks at one time. Thus, he resumed his role as Project Manager and works hard to complete his jobs in a timely and efficient manner. His day never ends without helping and supporting his teammates at MCIE. Joey is well-versed in numerous topics, so his knowledge aids the team in many ways. His dedication has been recently rewarded with a promotion to President of MCIE. With Joey's vast knowledge and passion to lead his team, this company will surely continue to grow and flourish under his care.
Joey is married to Jennifer, has one son and one daughter. He likes to play golf, travel and volunteer his time to help others. Joey serves on several committees and is active in his church.